Obstructive sleep apnea (OSA) is a common sleep associated breathing disorder with profound effects on the health and quality of life of individuals suffering from it. Kids also equally suffer from sleep apnea as adult do. Most common reasons for kids sleep apnea is enlarge tonsils, adenoids, narrow – high palatal arches and small lower jaw. Early screening with cephalometric radiograph and oral exam by experienced Orthodontist will help in early intervention for sleep apnea for kids.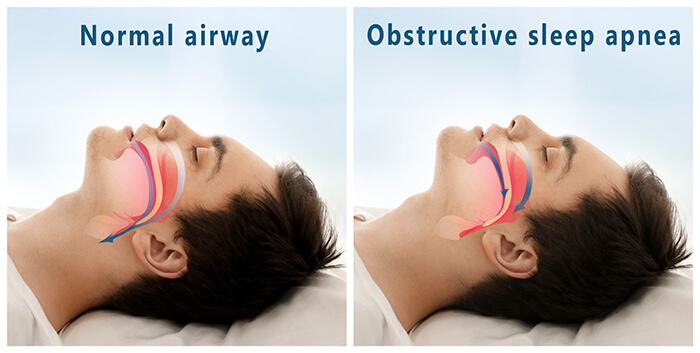 Sleep Apnea Treatment in Andover, MA
Working as part of an interdisciplinary team with sleep medicine specialists, ENTs, and primary care physicians, our orthodontist can help to diagnose obstructive sleep apnea and provide orthodontic treatment and oral appliances to support positive airway changes that can alleviate the symptoms and consequences of this disorder.
Your orthodontist at North Andover Orthodontics has the skills, training and experience necessary to correctly identify and direct you towards proper treatment of sleep apnea. Please ask us at your next complimentary initial consultation and see if you or your child is a high risk for sleep apnea.